North Dakota Runner
|
home


Joel Rovang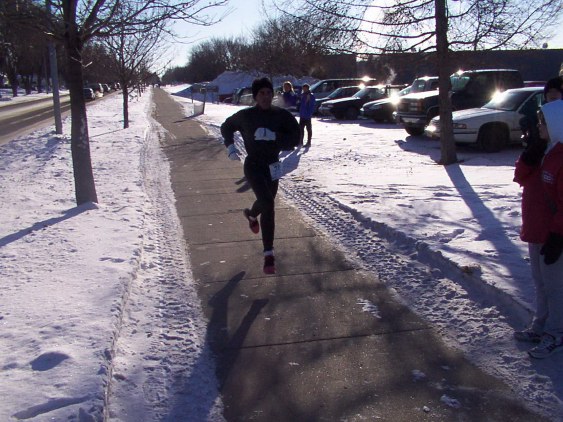 5'11"
157lbs
High School: Ashby, MN
College: University of ND and North Dakota State
Mile: 4:21
3000: 8:20
5000: 14:31
10000: 30:15
15K: 48:08
10 Mile: 50:51
1/2 Mar: 1:10
Marathon: 2:27
Honors and Achievements:
I was sort of a late-comer, so I didn't really have any High School and not too much in College in terms of awards. I was a member of the North Dakota State Ekiden Team that raced in New York City twice. The best runners in the world were there and it was quite an event. It was a marathon relay. Have broken 32 minutes for a 10K 17 years in a row.
Favorite Race: I really have enjoyed the Edmund Fitzgerald Ultramarathon relay. It is a 105 K relay race in the Duluth area (north Shore) in the late fall. Great comradery. Loads of fun! Twin Cities Marathon can be very good too.
Running Story: The first 10 K that I ran was in Elbow Lake, MN when I was 14.
I hadn't ran that far in my life, I hadn't trained at all and my shoes were canvas Converse (not even all-stars) basketball shoes that my mom had bought for me about an hour before the race. I ran the first mile in 5:35, my fastest mile ever at the time. The rest of the race was mostly walking. I was 200 yards from the finish and 3 girls my age were coming up behind me with their arms linked and they were skipping and singing. They passed me and it was more than I could take. I sprinted past them about 10 yds from the finish to avoid being the last runner. I finished in 90 minutes. I laid on the front lawn of the Grant County Courthouse in Elbow Lake, Minnesota and was as tired as I remember ever being. Eventually, my mom came back from the rummage sales in town and brought me back home I trained for two weeks and ran the next race in 40 minutes.
Favorite Place to Run:
On a windy day, there is a path around the perimeter of Edgewood Golf Course in Fargo. It can be 30mph wind and it is still there. I always scare deer out of there. Also like the Bike Path heading south to Lindenwood and the Bike path along the Missouri River in Bismarck.
Current Running: 6 to 10 miles a day, depending on what I'm training for.
I live in Fargo and am a District Manager for Osmose, Inc.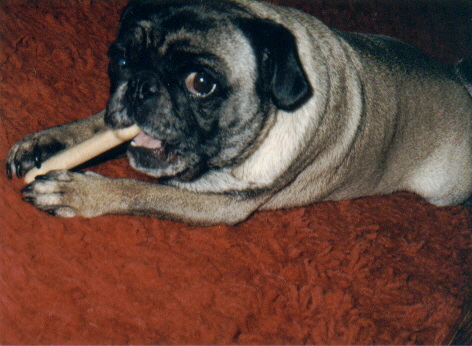 Emma: Dog of the Century