North Dakota Runner
|
home


Minot State University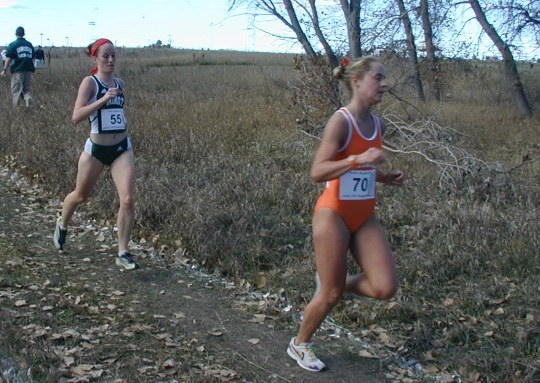 Familiar Faces to each other. Marissa Thorsen (leading) trying to hold off Emily Dirck of Minot.
Former teammates and 110 miles between them leads to frequent encounters.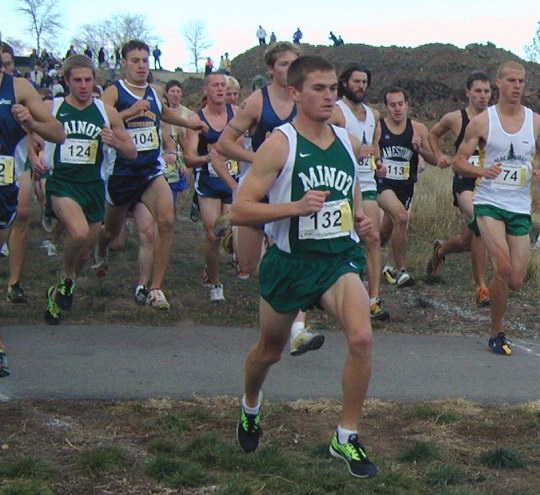 Must be the DAC 10 Championships! Minot's Mike Tighe, off to an early lead, followed by teammate Eric Hanson and eventual winner (in beard) of Black Hills State, Dennis Newell. Minot won easily (2002) without top runner Brad Tighe.
Deep! The only way to describe the Minot State Men's Team. Conference Champs, going for more.
Minot State University
Coach: Scott Simmons
Tenure: Second year