North Dakota Runner
|
home


Lisa Dyer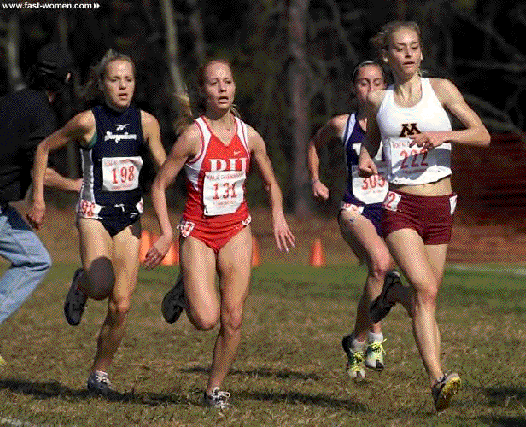 Lisa At NCAA Championships, D I, as a Freshman. (Far right)
Hometown: Moorhead, MN
High School: Moorhead High
College: University of Minnesota-Twin Cities
800 2:18
1600 4:54
3200 10:27 High School State runner-up. Both Lisa and Shannon Bergstadt smashed the old record. This is a very significant high school 3200 time.
Cross Country
4K 14:13 (High School)
5K 17:38 (College)
6K 21:30 (College)
Awards and Honors
High School
* Finished 7th in 3200 at State Junior year
* State Cross Country Champion Senior year
* Runner up at State in both 1600 and 3200 Senior year.
College
Cross Country:
* Number 1 or 2 runner at every meet as a Freshman at the University of MN.
* Made Second Team all Big Ten (8th place finish).
* Made the All-Region team at the NCAA Midwest Regional Meet.
* Part of the team that made it to the NCAA D1 National Meet.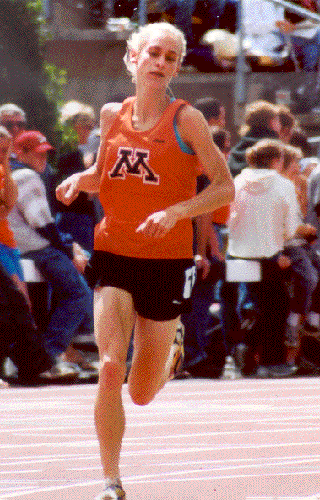 Moorhead's best female runner.
"We ran mile repeats today...she ran one in 5:09 and beat everyone (on both the boy's and girl's teams) except one of the boys."
Moorhead Tom Dooher commenting on Lisa her Senior Year at Moorhead High.